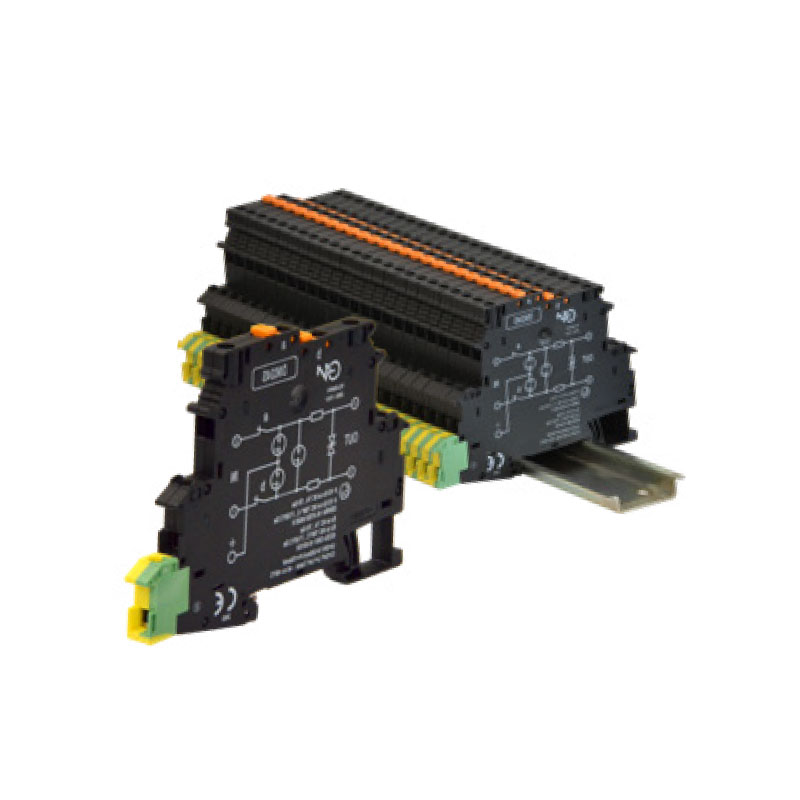 GM Surge arrestors
Surge arrestors provide surge protection for all kinds of applications in different industries such as Oil&Gas, Petrochemical, Steel etc. avoiding signal interruption and protecting control room equipment.
D9000 series surge arrestor features:
Slim 6.2mm enclosure with or without removable plug module;
SIL 3 certified according to IEC 61508:2010;
Local and remote fault condition indication;
Ex certified for installation up to Zone 1;
Disconnection of signal circuit by knife or screw;
Hart signal compatible.
Applications: