Lighting equipment.
We provide a complete range of explosion-protected linear lighting fixtures and floodlights manufactured by Cosime. This lighting equipment uses the latest LED technology on the market. The durable design, high efficiency luminous output and long life parts allow you to save on energy and maintenance costs. These lighting fixtures use different protection modes, inherently allied to the categorie in wich they are applied.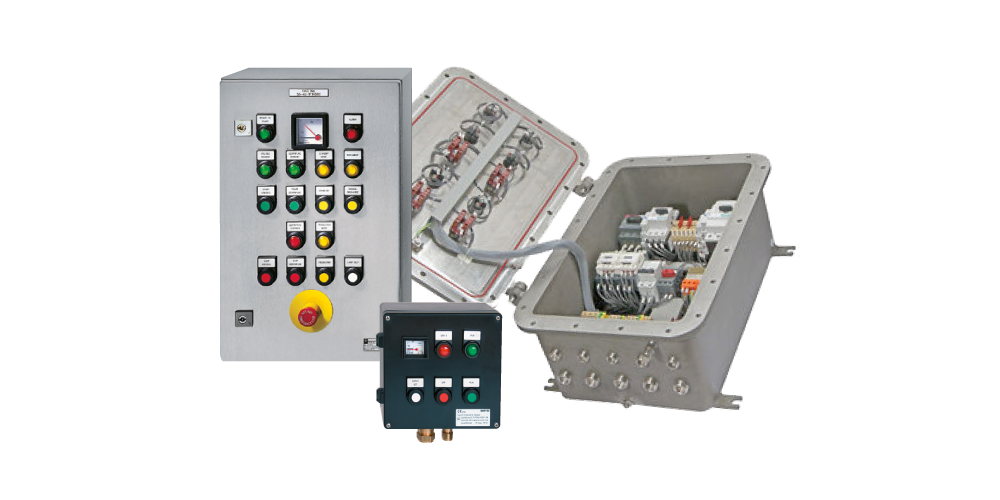 Enclosure systems.
We offer a complete range of explosion-protected enclosures manufactured by Cosime, Officine Meccaniche MAM, Ineltec and Bartec. These enclosures are available in several sizes with different methods of protection and varity of materials. Encreased safety enclosures are typical applied for junction boxes and command stations, while flameproof enclosures are more suitable for housing switchgear, analyzers, dipslays, etc. For some applications a combined enclosure system can be more appropriate.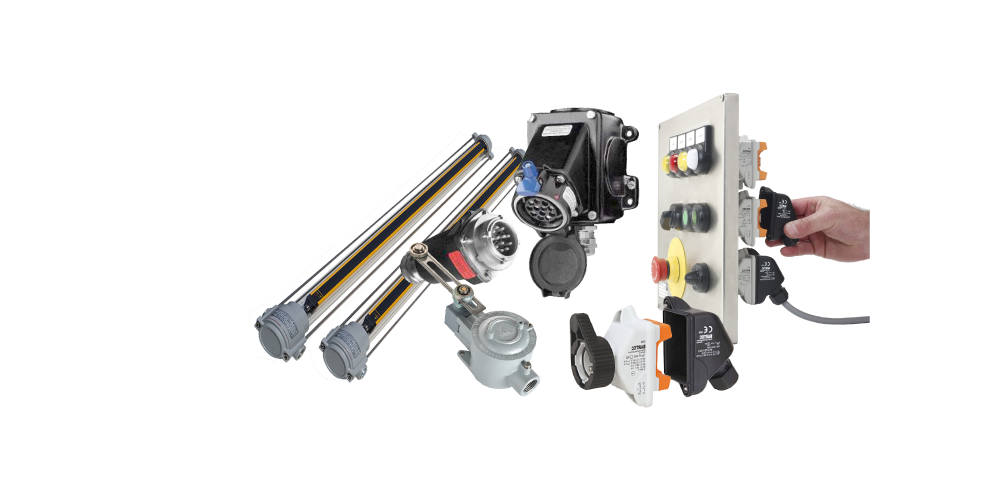 Switchgear.
Our portfolio of switchgear apparatuses covers a wide range of applications. From operators for manual handling and footswitches, over power and multipole signal decontactors untill lighting curtains and position and limit switches for safety applications. This portfolio is mainly composed out of products of Cosime, Marechal Electric and Bartec.
Intrinsically safe instrument interfaces.
For factory and process automation we offer a full range of intrinsically safe and safe area galvanic isolators, multiplexer systems, safety relays and powers supplies manufactured by GM International. This range of products meets the highest standards in order to provide high reliability and functional safety.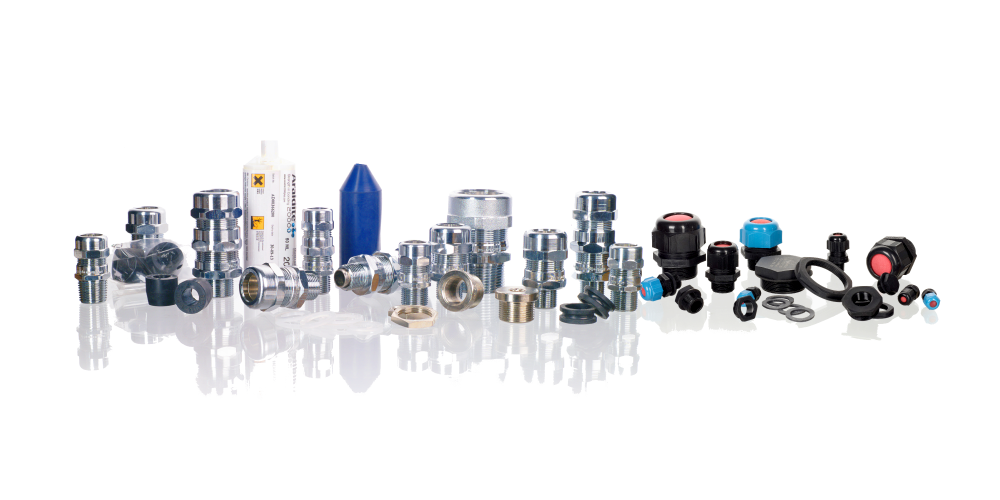 Cable glands and installation equipment.
Ex Industries has a wide range of explosion protected cable glands suitable for use in hazardous areas. This range can mainly be devided in two subranges. One is a range of metal cable glands and accessories manufactured by ICG for flameproof applications. The second is a range of plastic cable glands and accessories for apparatuses and equipment with encreased safety protection mode and intrinsic safety.